Overview of UK Curriculum School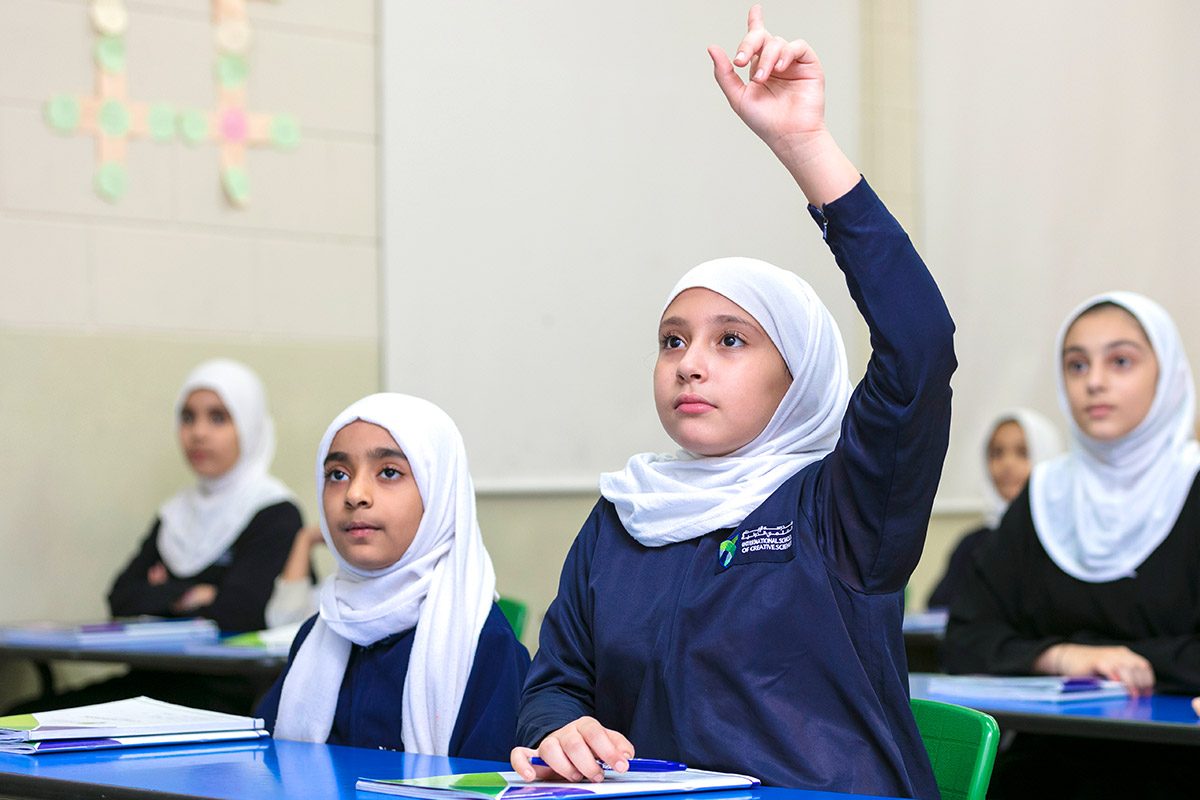 The mission of our British curriculum school in Sharjah is to provide high-quality education aimed at nurturing the development of the "total child" concept while emphasising a solid foundation in the basic subject areas. Broadly based on the National Curriculum of England, these subjects are introduced mainly through topics on a cross-curricular basis. For effective teaching and learning, a wide variety of teaching styles are used. To facilitate this, children are taught as a whole class, individually or in groups. Depending on the type of work to be covered, these groups are linked by ability, personality, or other criteria.
Curriculum Aims
To offer a broad, balanced, challenging British curriculum, as well as fulfilling the National Curriculum, develops confidence, aesthetic awareness, sense of fair play, sound moral values and self-esteem. To provide firsthand experiences that encourage the pupil to question, investigate and seek solutions.
To develop a home/school partnership as a basis for successful education in which the parents share responsibilities with the school and play a major part as co-educators of their child.
To develop the child's confidence, self-knowledge, skills, and attitudes towards learning which will enable him/her to grow towards being a caring, responsible member of the wider community.
To enhance our pupils' awareness and appreciation of cultures, including their own.
Students will be educated to the highest standards in a warm, friendly, secure, and conservative environment. The environmental conditions to learning are further achieved by the school's healthy and balanced emphasis on discipline and fostering respect by all, for all.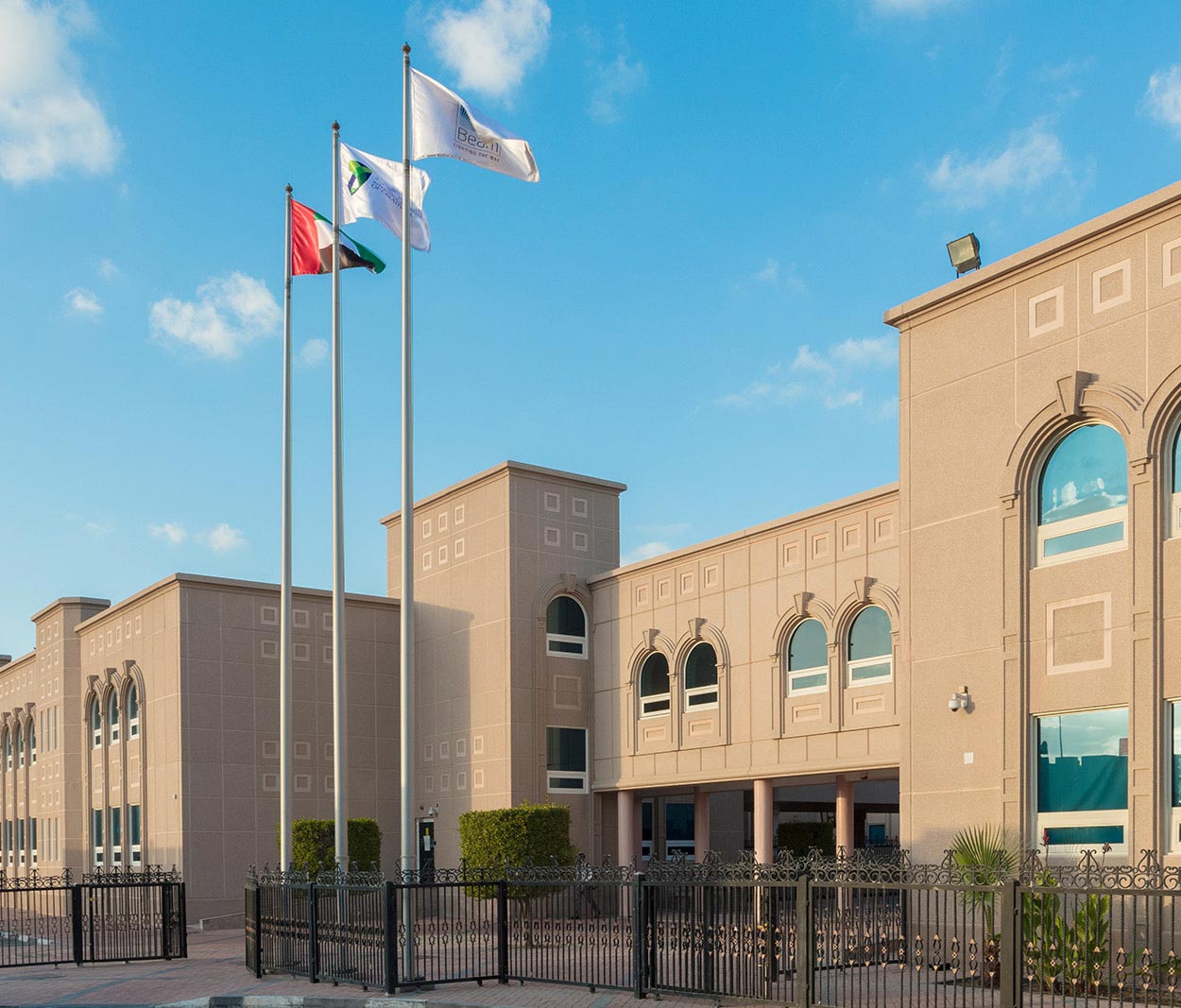 Foundation Stage (FS1/pre KG1 & FS2/KG1)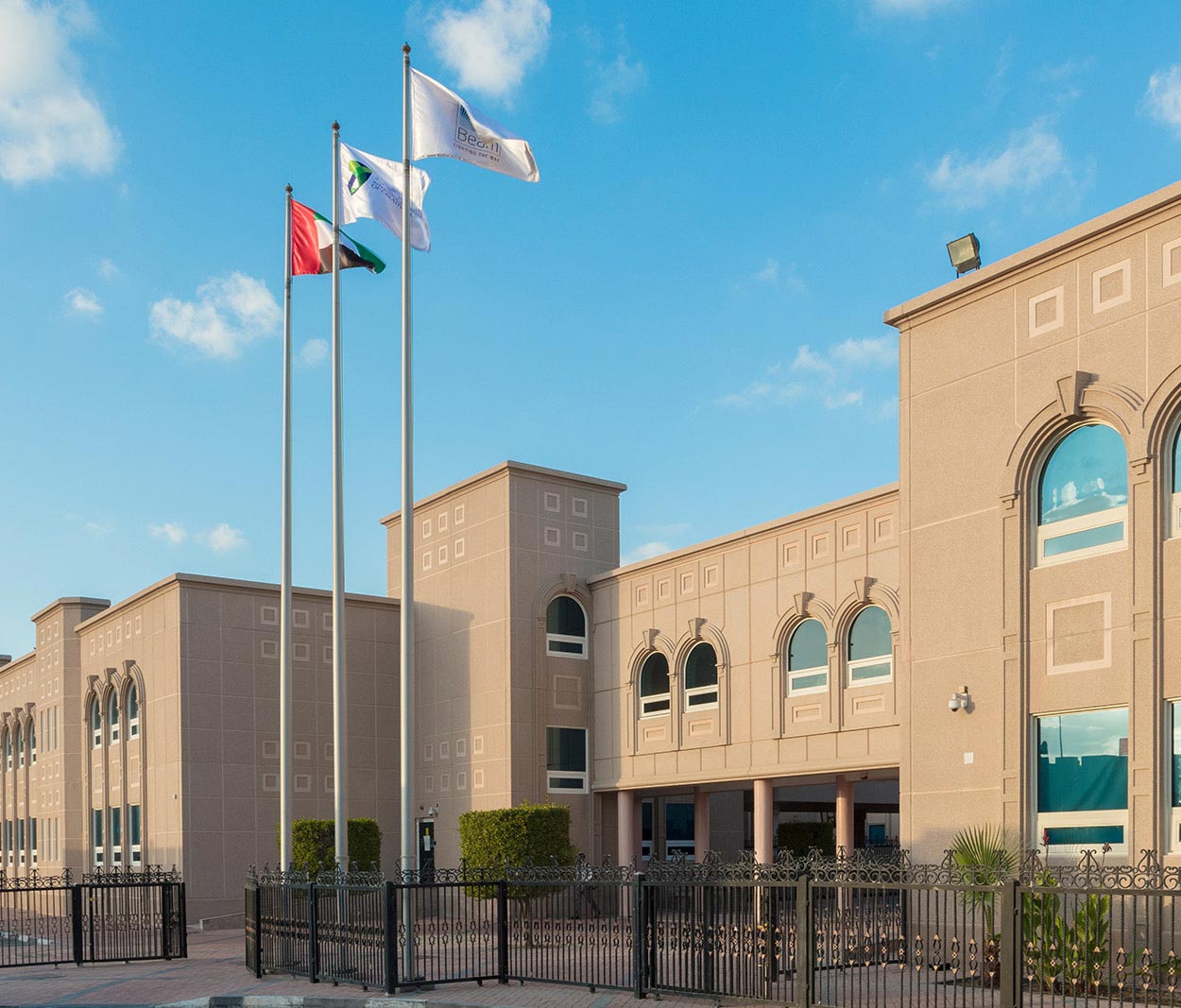 Learning in the Foundation Stage is fun and the curriculum objectives are achieved through purposeful, well-planned play and practical activities. In line with the National Curriculum for England, children between the ages of 3 and 5 follow the Early Years Foundation Stage (EYFS) curriculum. This curriculum is specifically designed to meet the needs of this age group and to prepare pupils for entry into Key Stage 1. Pupils work towards the achievement of Early Learning Goals.
At ISCS, we plan stimulating activities which are suited to children's unique needs and interests. Children in the EYFS learn by playing and exploring, being active, and through creative and critical thinking which takes place both indoors and outside all with a focus on the Seven areas of learning. Children are taught knowledge, skills and understanding through a child-centred curriculum building upon 'wow' experiences and topics to ensure they secure a good foundation for their lifelong learning. Active learning is encouraged to ensure the children are motivated and interested.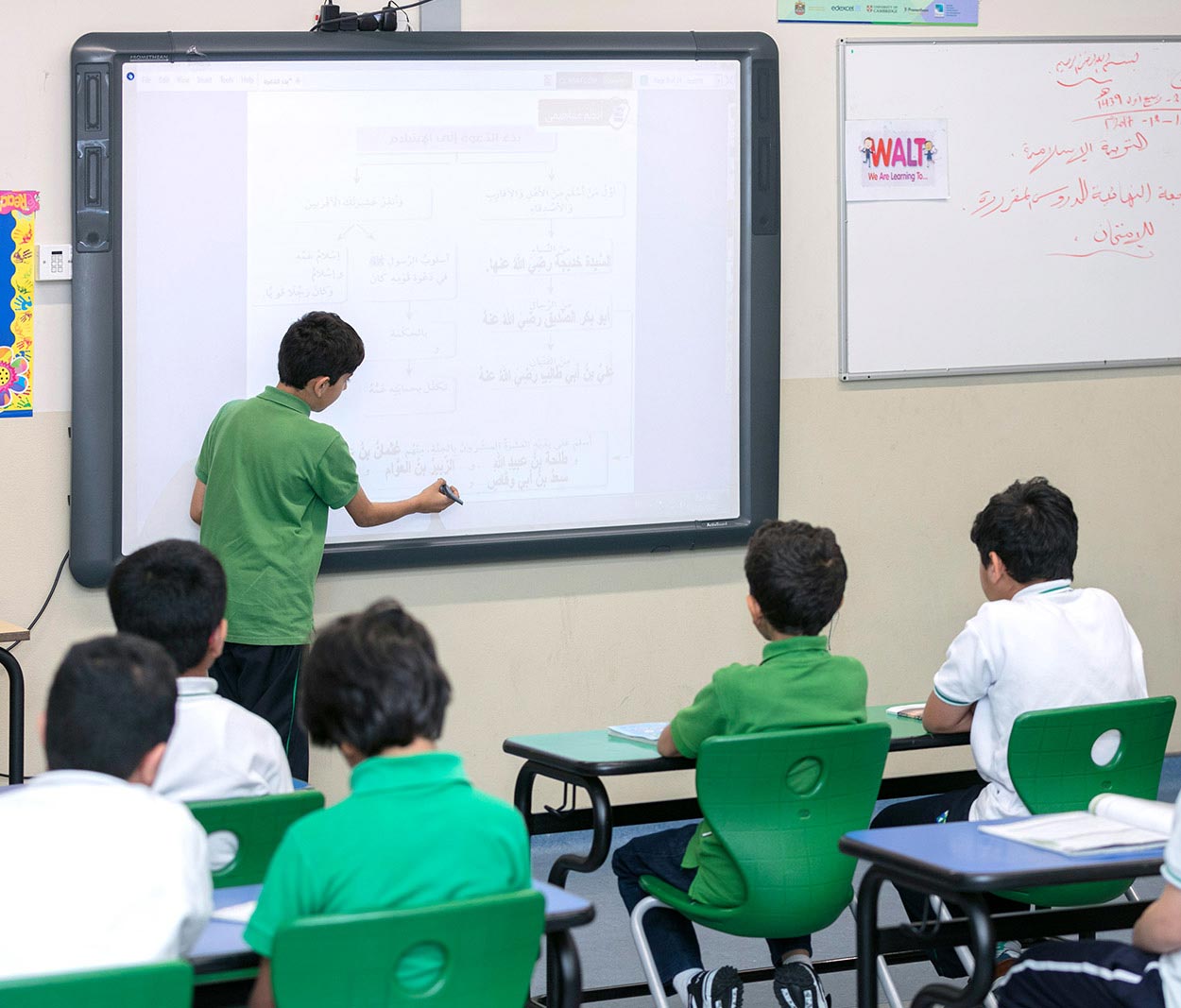 Primary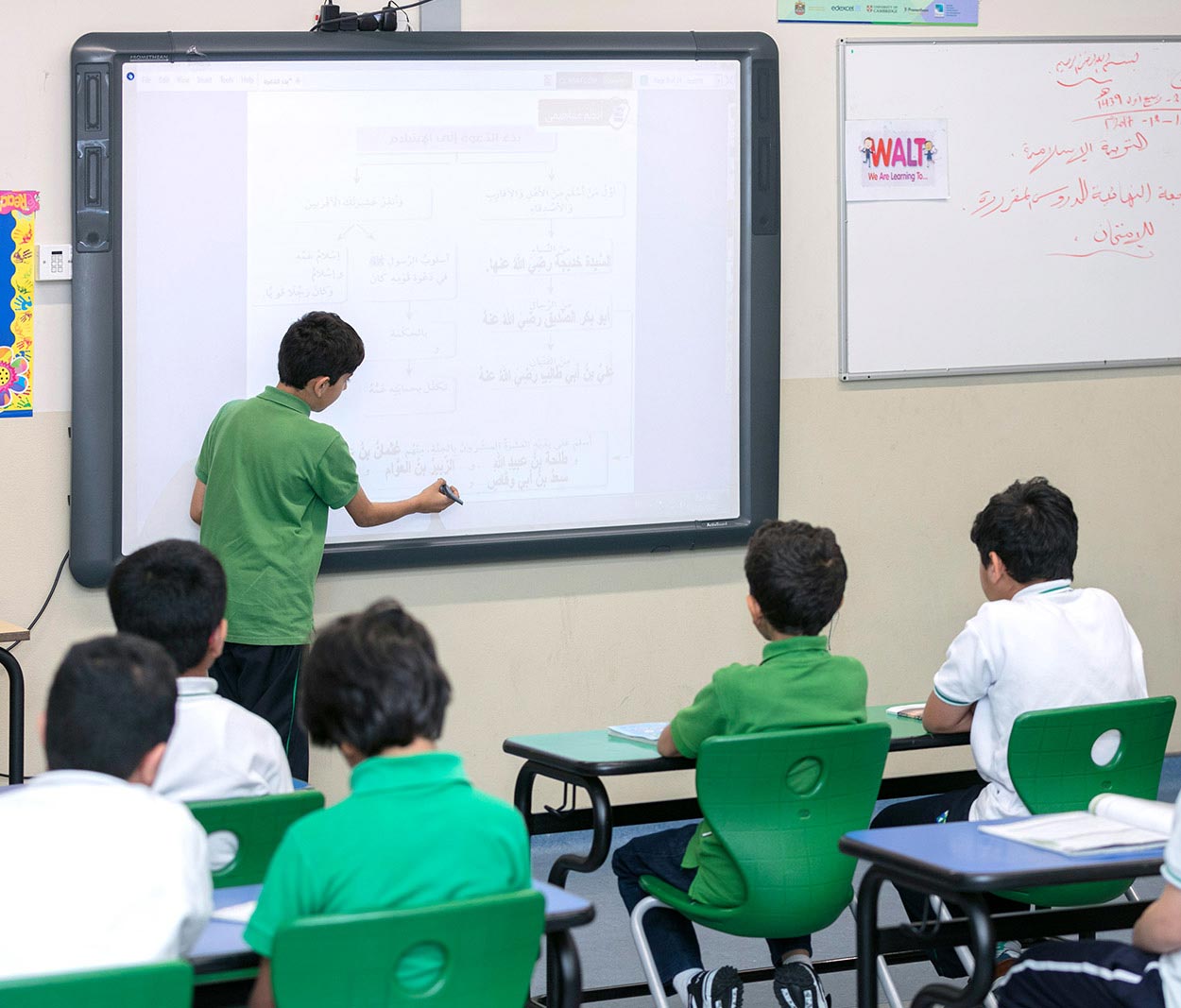 At the Creative Science School - Muwaileh, we are committed to providing a challenging curriculum with high expectations. The curriculum must fulfil, at minimum, the standards set by the National Curriculum for England which are the standards in the UK. Students are taught the following academic subjects: English (including phonics for key stage 1), Maths, Science, Social Studies, Moral Education, Arabic, Qur'an, Islamic Studies, Art, Physical Education, Humanities and IT.
Creative science schools take a holistic approach to the education of each child, as our goal is to meet the needs of every student and bring out their individual best.
Students learn to maximise their reading and writing skills and their mathematical and analytical abilities across other subject areas. At our British curriculum school in Sharjah, the UK curriculum and MOE curriculum look at integrating cross-curricular activities where possible while fulfilling the requirements of the local authorities.
Formal teaching is offered in Qur'an, Islamic Studies, Arabic and Moral Education. Qur'an is taught according to the individual level of students and differentiation of tasks. The main focus is on recitation, memorisation and basic understanding of vocabulary, meaning and literacy skills. In the Islamic Studies department, students learn the MOE Islamic Studies curriculum and stories of the Prophets mentioned in the Qur'an. Arabic, like Islamic, Social Studies, and Moral Education is also instructed based on the Ministry of Education curriculum expectations.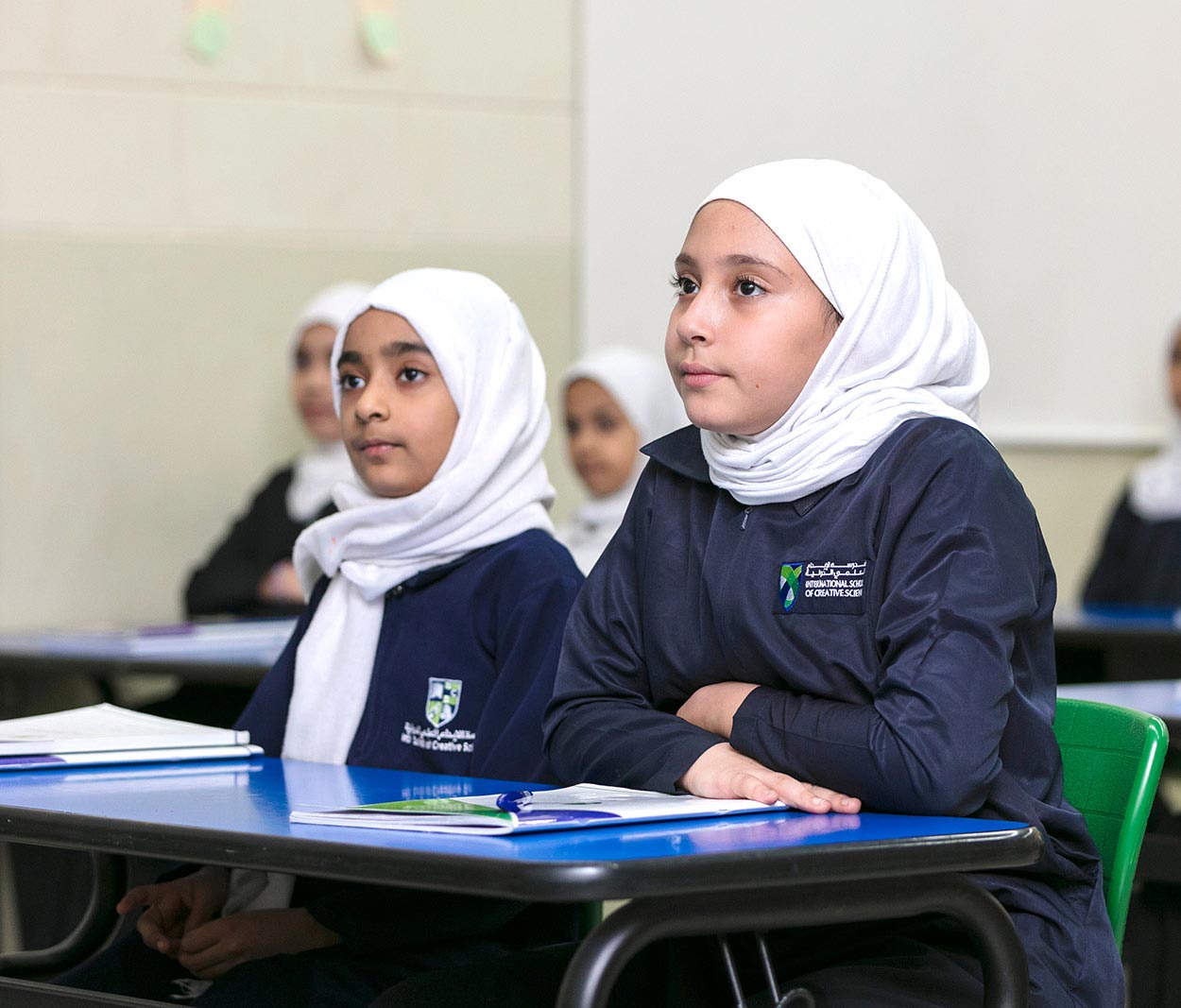 Secondary School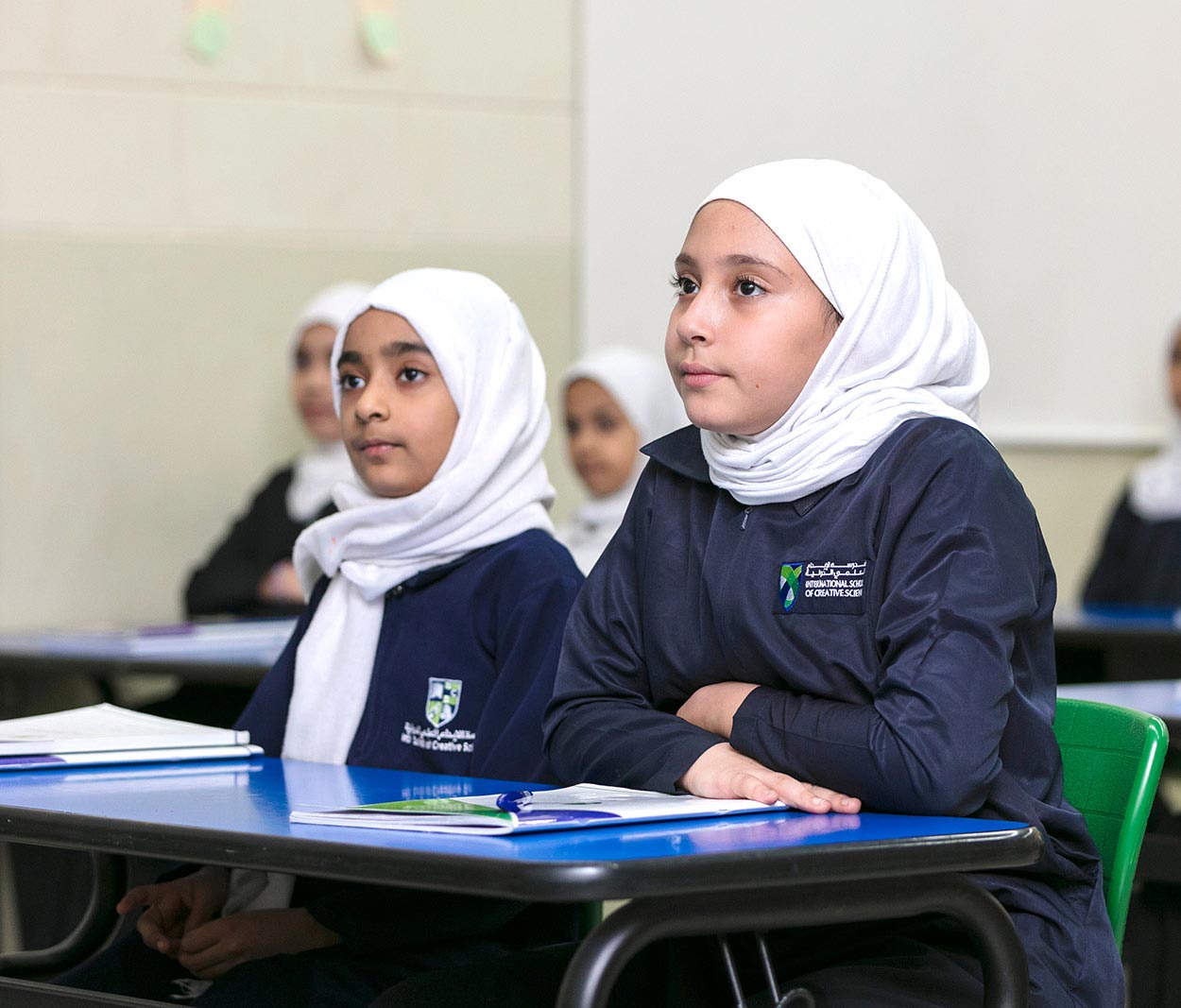 Being one of the best schools in Sharjah with British curriculum, our goal in secondary School is to provide children with an environment that allows them to develop both cognitively and socially. Focus is placed on developing the ability to think critically and use logical reasoning, applying previously learned knowledge confidently. This transitional stage instils good study habits and skills which are expanded to include higher-order thinking and questioning across all subjects.
An engaging and rigorous academic program is the pillar of our secondary school. Students receive intensive yet compelling instruction in core subjects and elective courses. At the same time, teachers focus on the development of learning and study skills.
The secondary school also prepares students for universities and beyond. Many workshops and career counselling sessions are arranged to support students.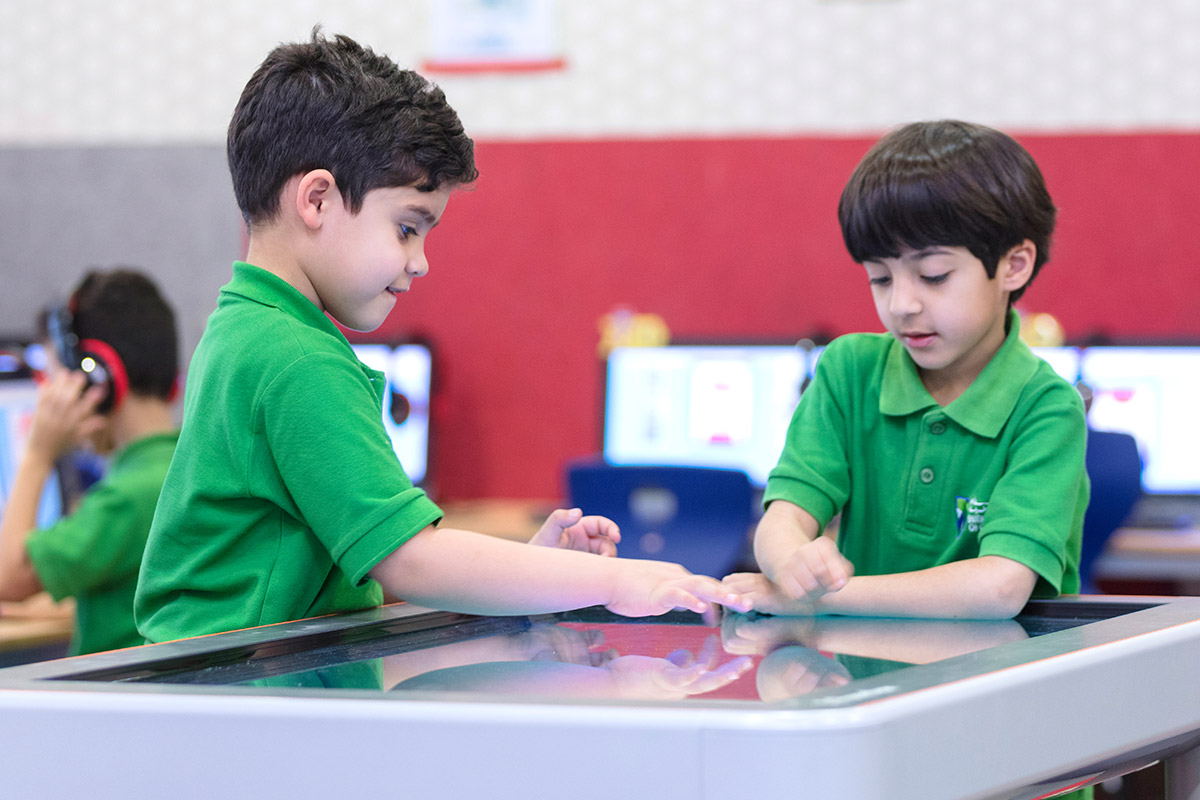 Key Achievements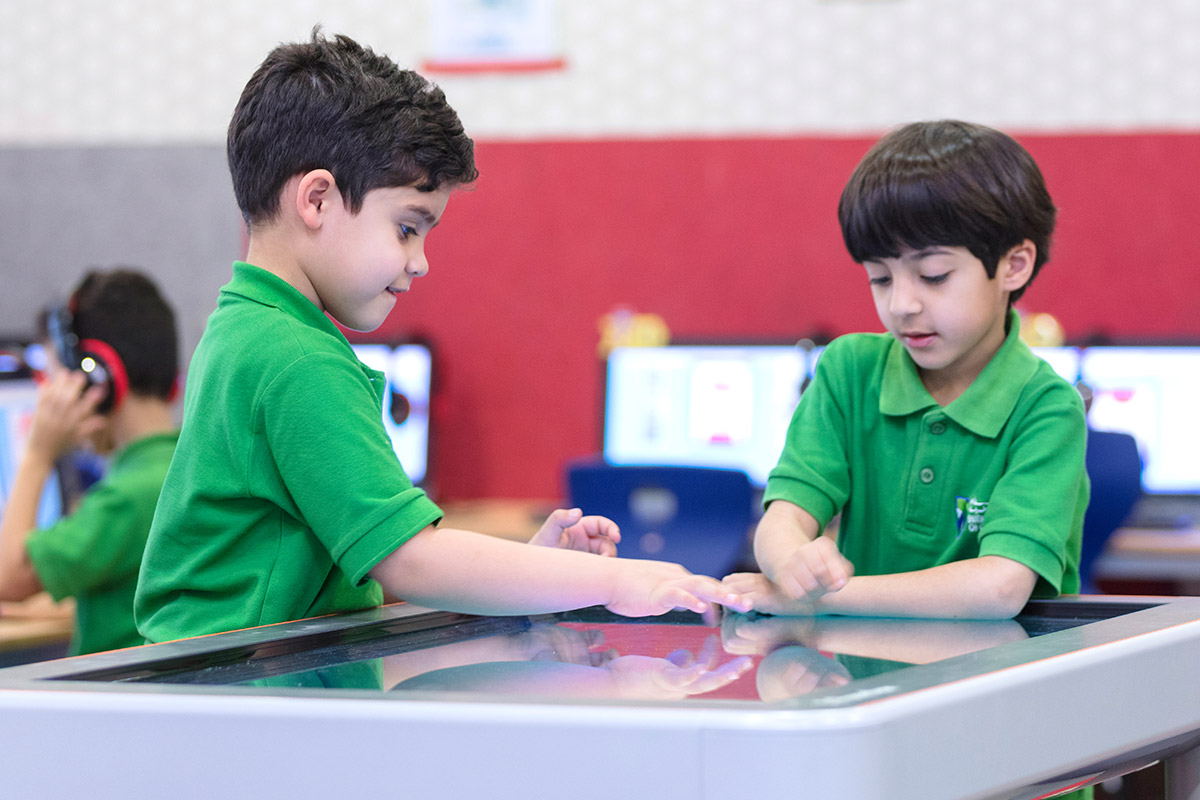 Outstanding IGCSE & A Level Results promoting academic excellence.
Some of the best academic results in the world.
Highest Mark in the UAE and the Middle East for IGCSE Chemistry.
Highest Mark in the UAE for IGCSE Physics and Further Mathematics.
Highest Mark in the UAE for IAL Arabic.
10 students were awarded for being IGCSE Middle East Toppers.
The Quran Programme is a key strength.
Quran Ijazah ceremony for our 3 students. We witnessed their final part of the recitation of the Ijazah with Sanad Muttasil "connected authentic line of narrators".
Participation in the Arab Reading Challenge.
Participated in National Competitions & Events – Think Science, Expo Programme, KenKen Maths, Innovation & Entrepreneur
Girls UAE Basketball Champions.
Successful student Council – promote student leadership.
Maintain excellent relationships with our school PTA.
Bring Your Own Device (BYOD)
All students will have opportunities to enhance their use of technology in their learning via the "Bring Your Own Device" system from Grade 1/Year 2 upwards. This provides students with innovative opportunities to research and create.
Digital Citizenship is a taught skill covered in our tutor sessions and as part of the IT and Computing curriculum, ensuring we are developing responsible users who can use their devices independently and effectively.
In our British curriculum school in Sharjah, we focus on the potential for effective use of technology in lessons to transform teaching and learning and support our students in developing their digital literacy.
Have a look at our BYOD Guidance for Parents
Learning Skills &
Student Achievement
As one of the prominent British curriculum schools in Sharjah, over the years, ISCS Muwaileh has been awarded many accolades for its achievements, including the accreditation of "Highly Effective with Distinction" by the UAE Ministry of Education, ISCS has consistently delivered stellar IGCSE and GCE results and its graduates have secured admissions at many highly reputable universities around the world.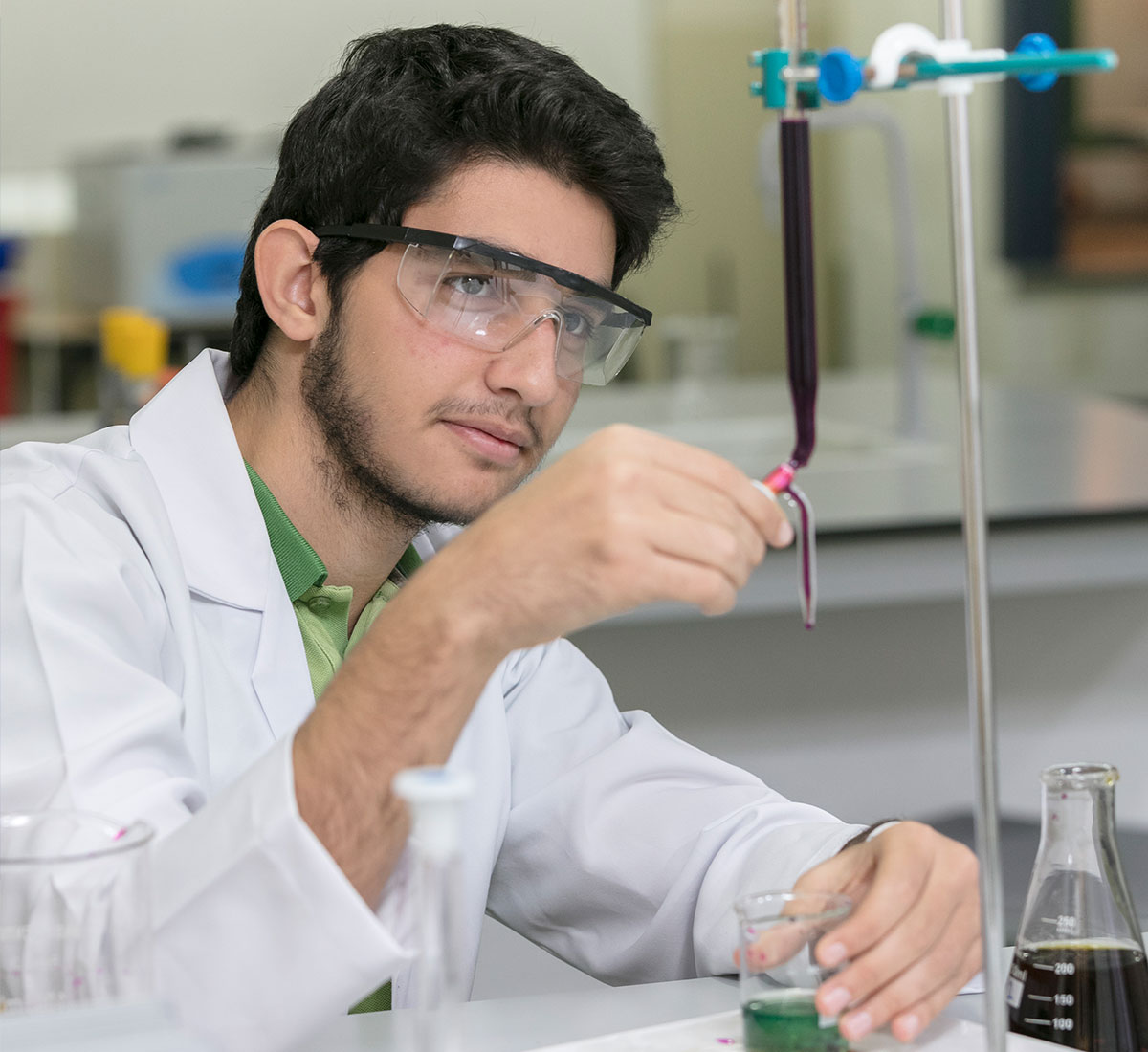 Attainment
At The International School of Creative Science, our emphasis is on high-quality teaching and learning together with rigorous assessment and regular feedback to ensure students are achieving their full potential. This methodology will help identify the next step in students' learning and attainment.
Attainment is holistically celebrated in our British curriculum school in Sharjah through rewards, honour walls, praise, certificates, display of work around the school and on digital displays. A key focus is placed on dialogue surrounding learning and progress along with awareness of targets and all students have access to their data and learning goals through their e-portfolios. It is through their e-portfolios that learning goals are co-constructed.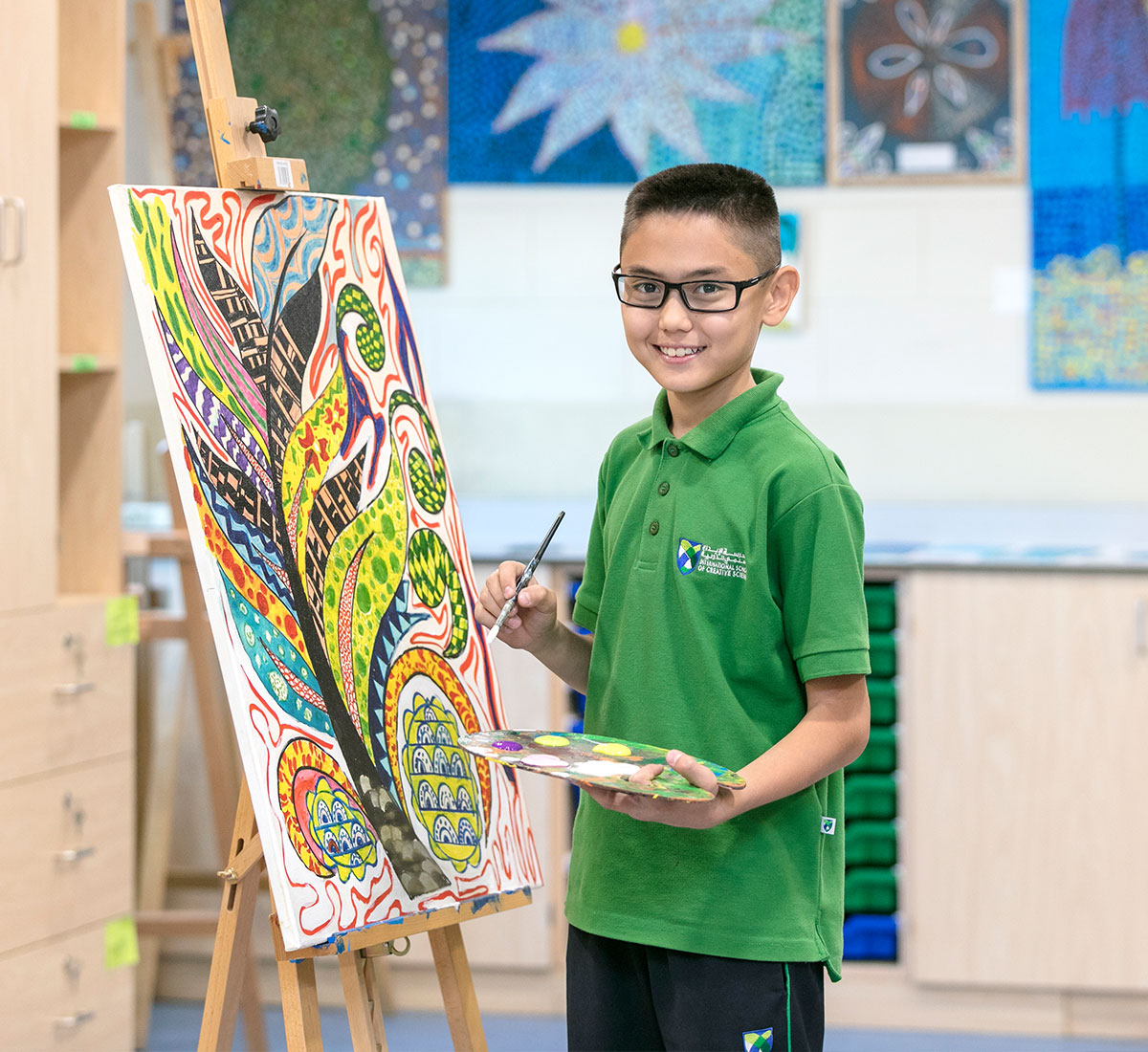 Student Achievement
Outstanding Pearson Learner Awards
Students from the International School of Creative Science, Muwaileh, were ranked among the top achievers of the Outstanding Pearson Learner Awards, in the UAE, the Middle East, and the world. The top accolades were achieved in iGCSE Mathematics, Human Biology, Classical Arabic, Arabic First Language, Physics, and A-level Business Studies. This recognition comes in line with the UAE Vision 2021 National Agenda, to develop a first-rate education system that transforms the teaching methods and aims, to rank students among the best in the world, among multiple subjects, including the Arabic language. Pearson is a UK-based world-leading education company that owns Edexcel, the global private education, and assessments board. Each year, Pearson recognises students from around the world, to help inspire, and motivate them to drive positive changes in their lives.
Content Delivery
At the International School of Creative Science, Muwaileh, course delivery methodology is based on world-class teaching strategies and best practices, with the aim to:
Assist students discover and maintain interests, to realise their full potential.
Ensure total development of the child through "Purposeful Play" strategies in the Foundation Stage.
Build self-confidence and self-awareness, enabling independent learning.
Establish a firm foundation of knowledge, skills and understandings in the core curricula of Language, Mathematics, Social Studies, and Science, through enhanced cross-curricula opportunities that link to Art, PE, Humanities, and ICT.
A successful teacher at ISCS
Implements diversity, and identifies potential in each student, enabling them to realise their full potential.
Collaborates openly with parents, encouraging them to actively contribute to their child's learning
Provide a safe and secure environment, supporting our culture, morals, and values.
Use the latest technology to address the different learning styles and keep enthusiasm to a level that is second to none.
Assess students with regular feedback, building an atmosphere of safe and positive learning.