Online Learning at The International School of Creative Science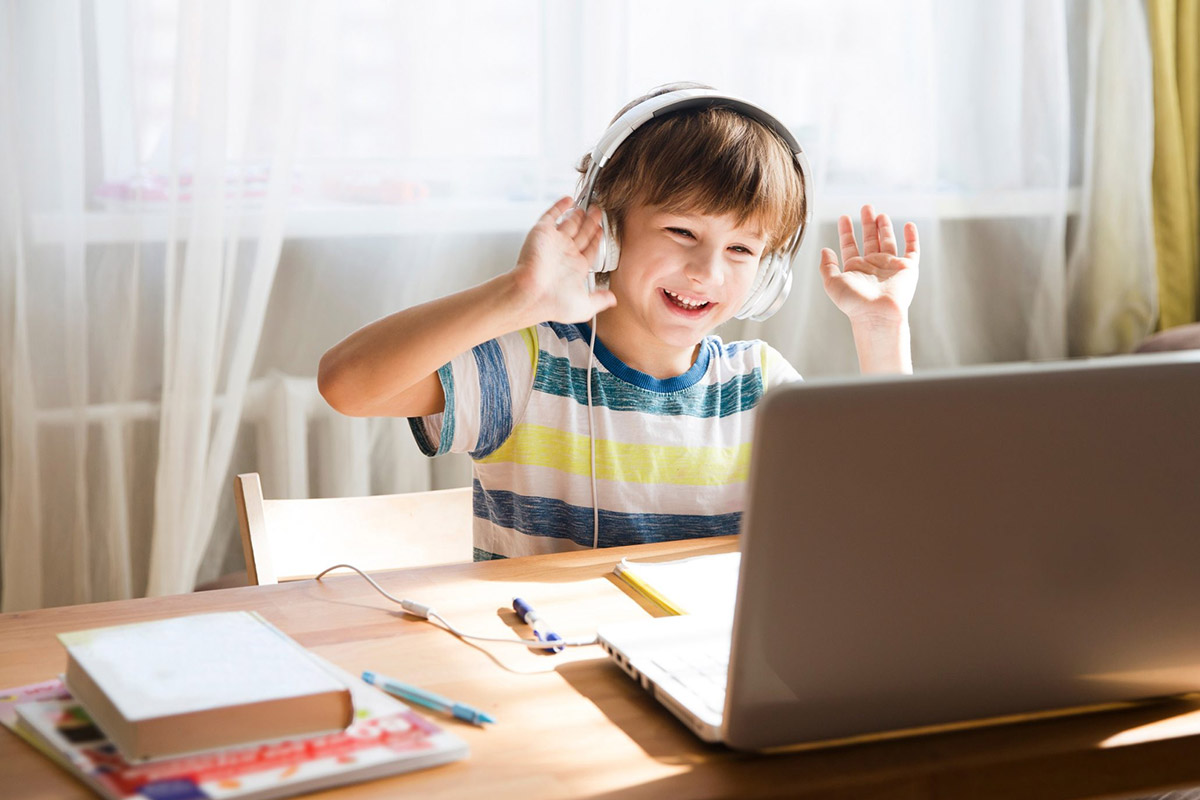 Creative Science Schools, under the leadership of Bukhatir Education Advancement and Management International, are committed to leading the way in preparing our learners to become confident and responsible global citizens. Designed to provide continuity of high-quality teaching and learning, our learning plans incorporate the best practices of Visible Learning and deliver effective online learning to all students.
Our highly- experienced educators are committed to creating bespoke learning experiences that meet the needs of our diverse learners and their families. The knowledge and skills our learners master as students of Creative Science Schools will prepare them to thrive in university and ultimately become global leaders. .
In kindergarten, students learn the foundational English language and reading skills that set them on the path to becoming lifelong readers, writers, and effective communicators. Reading is the most important skill that students develop during their early academic years. Kindergarten through grade three is a critical time for student academic development.
The challenge for our teachers is to deliver effective, differentiated instruction in the essential skills and concepts so that our students are well prepared to be lifelong learners.
Standards-based instruction is critical to the kindergarten curriculum. The standards describe what students are expected to know and be able to do by the end of the school year. At ISCS we use the National Curriculum of England in addition to the MOE standards for Islamic Studies and Quran. Our holistic curriculum is designed to instil in students a love and pride for their religion and values.
At Creative Science Schools, we are committed to providing a learning experience that meets the needs of every child. By utilising the National Curriculum of England and MOE Standards we are able to expose students to instruction in Language Arts/English, Maths, Science, Social Studies, Moral Education, Arabic, Quran, Islamic Studies, Art, Home Economics, Physical Education and Computer courses at various skill levels.
Creative Science schools take a holistic approach to education with the goal of developing ambitious self-learners. Students learn to enhance their reading and writing skills and hone their mathematical and analytical abilities. Cross-curricular activities are integral to our instructional plan.
Our goal in Middle-High School is to provide learners with an environment that allows them to develop both cognitively and socially. Focus is placed on developing the ability to think critically and use logical reasoning, applying previously learned knowledge and being confident in one's abilities. It is important that students develop good study habits and skills.
An engaging and rigorous academic program is the pillar of our Middle-High school. Students receive intensive but engaging instruction in all subjects.
Teachers are encouraged to emphasise experiential as well as traditional learning, incorporating contests, virtual field trips, experiments, and special events to bring lessons to life.