What makes ISCS Muwaileh special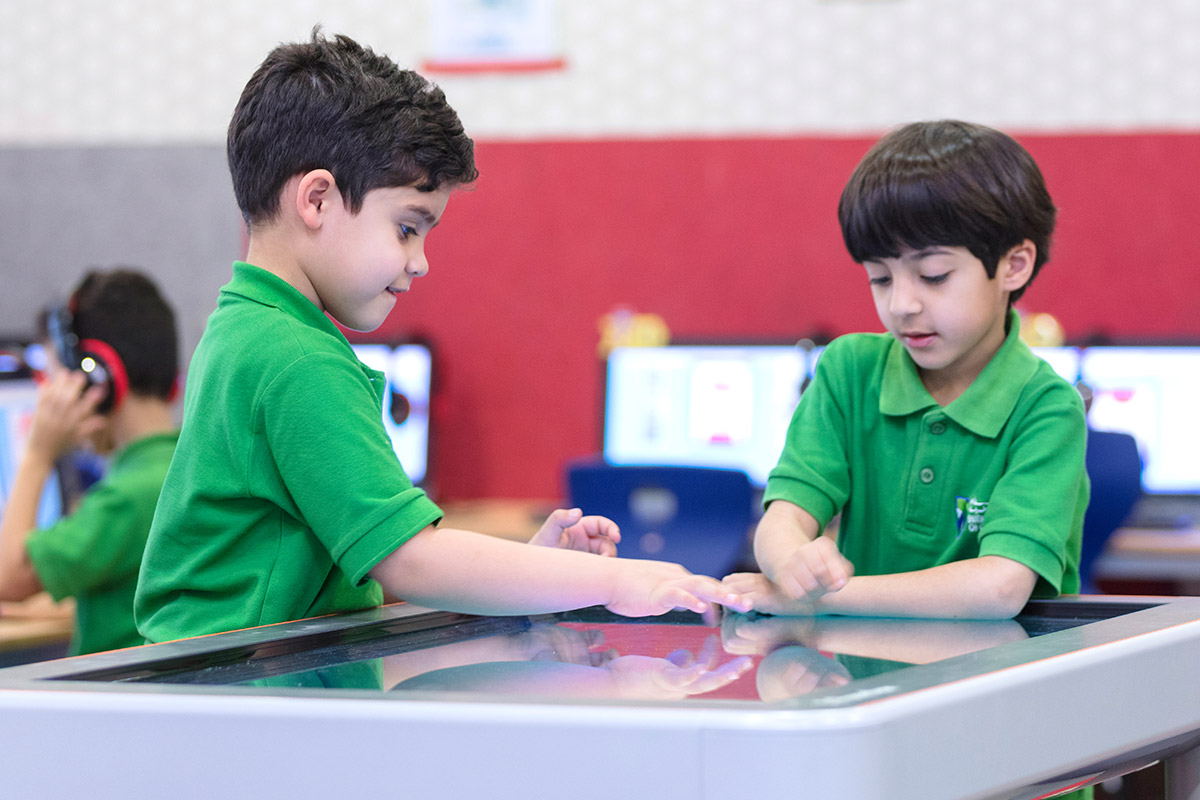 At the International School of Creative Science Muwaileh, right from the start, the English and Arabic departments adopt a common approach and ensure that links are established between the different subjects. In the KG department, for instance, both departments adopt an area-of-learning based curriculum and storybooks used in the English classes are translated into Arabic so that children can listen and interact with the same story in both languages. At the Primary level, the school adopts a thematic approach, ensuring that children are encouraged to make links between the different subjects.
The school has adapted its own Digital Learning curriculum that meets the objectives of the UK National Curriculum while referring to material used in English, Islamic studies, Maths and Science, thus encouraging children to use their IT skills in a variety of contexts. The school also offers a rich and diverse extra-curricular programme where children have ample opportunities to express their creativity and develop their talent.